Did you know . . .
Managers waste an average of 34 days per year dealing with under-performance. (Future Foundation)
Costs of lost productivity easily reach 150% of the annual compensation.
Average salary $35,000 per year; cost of turnover 150% of salary, is $52,500 per employee who leaves the company.
The cost will be significantly higher (200% to 250%) for managerial and sales positions. (Bliss & Associates Inc.)
The cost of hiring and training a new employee can vary from 25% to 200% of annual compensation. (American Management Association)
Employee Attitude Problems? I Can Help!
"Rita helped me identify areas of improvement and gave me guidance on how to develop better time management."
Most of us have been there . . . preparing a performance review for that employee who, on the one hand, is good at his/her job, but on the other hand, whose attitude causes undue disruption, lost time, and even the loss of good employees.
Managing staff comes with many challenges that can test even the most seasoned business professional. Difficult employees engage people in an emotional tug-of-war, which is stressful for the manager and employee alike. And the damage to office morale and overall productivity is great.
Strategic Coaching -- Right For Your Business
Employers and employees alike have discovered the added benefits of coaching: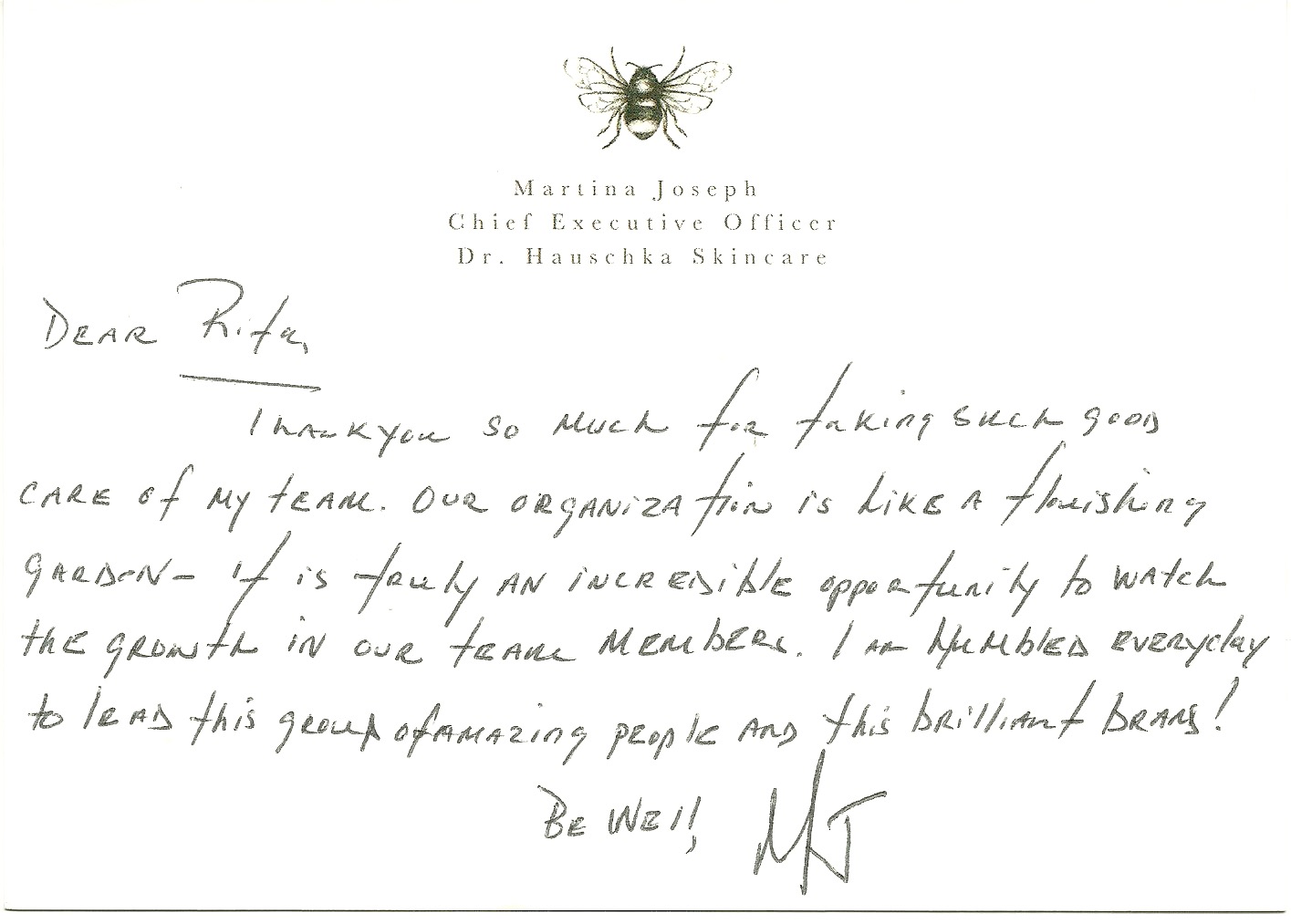 increased job satisfaction
improved communication skills
improved relationships
By providing individual coaching, you send a powerful message to your employees: Your progress is valued and encouraged.
Coaching programs have been shown to increase employee retention and engagement, boost productivity, and overcome performance issues. (Zappos Insights)
Companies that have used professional coaching for business reasons have seen a median return on their investment of 7 times their initial investment. (PricewaterhouseCoopers and Association Resource Centre Inc.)
"Rita is wonderful. She has a way of explaining things and guiding us to understanding by using real-life examples we can grasp."
How Strategic Coaching Works
1. We begin the process by examining the current conflict(s) to uncover long-standing attitudes and habits that influence their reactive behavior.
2. Armed with this insight, we develop strategies to manage the challenges that come their way.
"Rita taught me to awaken positive traits I see in myself or have exhibited in the past. This insight will help me manage current and future stressors."
Personal coaching can focus on one or more of these areas:
Personal and professional development -- Focuses on helping you perform and execute better at work
Health and wellness -- Breaking down the habits that serve you and the habits that don't, understanding stress and its effects on your health, building resilience skills and attitudes
Interpersonal relationships -- Improving communication, conflict and emotional intelligence to enhance your relationship skills
Work/life balance -- Establishing healthy boundaries between work and personal life
Achieving success -- Developing the skills, mindsets and strategies needed to succeed and achieve their goals
Sessions held in person or via Doxy.me, Skype or Facetime
Sessions can be held at my office conveniently located at 511 Main St. in Sturbridge, or onsite at your business location. Sessions can also be held via Doxy.me, Skype or Facetime.
Don't Let Employee Difficulties Hurt Your Business
Call Rita at 774-230-5670 or via e-mail:
rita@ritaschiano.com
to discuss how Strategic Coaching may be right for your organization.
About Rita: As a personal strategic coach, Rita helps clients focus specifically on their most important goals, interests, challenges, and needs, offering insight and assistance that guides them towards actionable, positive changes. Rita received her Strategic Intervention Coaching Certificate from Robbins-Madanes Center for Strategic Intervention.